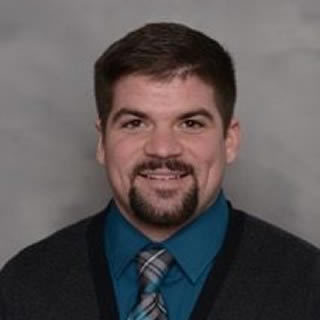 Education
Where did you go to college? Franklin College
Major Health Science
Year Graduated 2013
Personal
Where did you grow up? Southside
What town do you live in? Franklin
Married/Kids? Single and no kids.
Do you have any pets? None.
What are your hobbies? Softball and Euchre.
What is your favorite sports team? Colts.
What is a fun fact that most people don't know about you? I have a couple of tattoos.
What is your favorite type of music? Today's Country and Old School Hip Hop.
What is one of your lifetime goals? Be successful, provide for my family, and live the American dream.
As A Part of The Exercise Inc Team
What brought you to Exercise Inc? I wanted a fitness career, and this is the perfect place for that.
What year did you become part of the team? 2015
Why do you like being a personal fitness coach/part of the Exercise Inc team? I believe in the program and love working with our clients to help them reach their fitness goals.
What is your favorite exercise? Why? Chest Press: I love working those muscles.
What is your least favorite exercise? Why? Hip Abduction: I'm not very good at it.