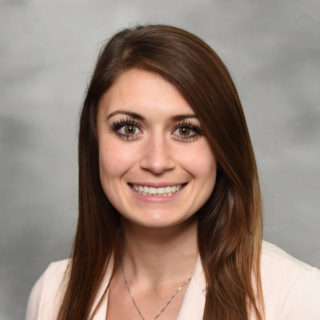 Education
Where did you go to college? Undergrad at Franklin College; Masters at Miami University
Major Undergrad in Exercise Science; Masters in Kinesiology and Health
Year Graduated Franklin in 2016; Miami in 2018
Personal
Where did you grow up? Montpelier, IN
What town do you live in? Speedway
Married/Kids? Married Kyle Linville in Summer 2019!
Do you have any pets? No, but eventually I would love to get a mini bernedoodle and name him Timber.
What are your hobbies? I love water sports like wakeboarding, water skiing, and wake surfing. I also enjoy playing soccer and basketball, riding dirt bikes, and doing things outside. I also love music and doing crafts.
What is your favorite sports team? I love IU basketball, Colts, and the Pacers!
What is a fun fact that most people don't know about you? I learned how to play lacrosse in college. I played it all 4 years and loved it!
What is your favorite type of music? I really like Christian Pop music.
What is one of your lifetime goals? To own a houseboat on Lake Cumberland.
As A Part of The Exercise Inc Team
What brought you to Exercise Inc? I wanted a job that allowed me to help as many people as I could in an environment that was team oriented and fun, and that is exactly what I found.
What year did you become part of the team? 2018
Why do you like being a personal fitness coach/part of the Exercise Inc team? I love my job because I get to meet so many different people and help them change their lives for the better.
What is your favorite exercise? Why? I love the weighted negative chins because you can feel the burn the entire time and its great for working everything!!!
What is your least favorite exercise? Why? I don't really have a least favorite. I like all the exercises because they really kick your butt!