December 30, 2020
We Raised $10,609 for Local Charities!

WOW! We are again humbled and blown away by the generosity and caring spirit of our amazing clients. This has been a very challenging year for so many people, and we had no idea what to expect when we launched our annual charity fundraising campaign. But you really stepped up to help those who need it most in our communities. We raised more money this year than we've ever raised! Thank you!
This campaign is a favorite tradition for all of us at Exercise Inc because it's at the core of our mission—helping others change their lives. Each year, but especially this year, we are inspired by our clients' desire to improve themselves and help others.
We raised $10,609 for local charities!
Since we began this annual tradition in 2012, we've contributed over $67,000 to local charities! Thank you for helping us serve folks in our communities so they might have a stronger start to the New Year!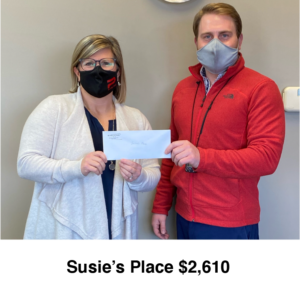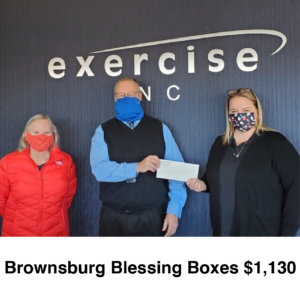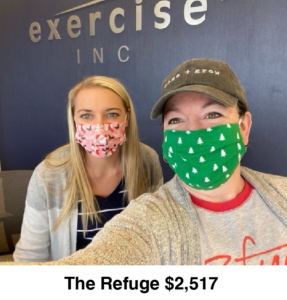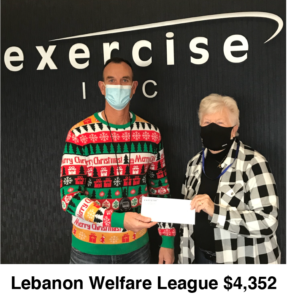 Along with our fundraising, we offered the chance for one client at each gym to win 12 free sessions. Here are the winners of three months of personal training:
Avon – Kevin Brown
Brownsburg – Laurie VanDonselaar
Greenwood – Nick Stanley
Zionsville – LuAnn Davis
Thank you again for being a part of our family, and for helping us help others!
We wish you and your loved ones a happy and healthy 2021.