September 15, 2021
Amanda Gatlin: From Client to Coach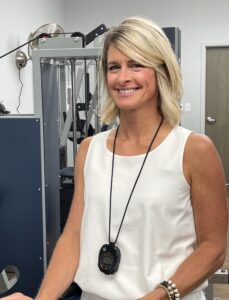 Amanda Gatlin has been a coach at Exercise Inc since 2009. She began her journey as a client. She quickly saw results and loved our company's values so much that she transitioned from her career as a teacher. Amanda currently trains over 70 appointments a week as a part-time coach. During her 12 years at Exercise Inc, her passion for helping people and her skill as an educator has equipped her to change the lives of hundreds of clients. Listen to Amanda's story as she shares her passion for Changing Lives in 20 Minutes A Week!
Ready to Change Your Life In 20 Minutes A Week?
Give us a call today at 317-750-2219.