July 20, 2022
Chris Oliger: Doing Work That Matters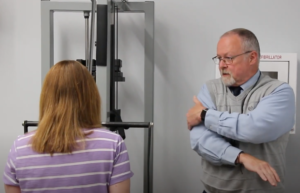 Chris Oliger has coached at Exercise Inc since 2013. He's always had a passion for training others as well as training himself. When he retired from his first career at the United States Post Office, he wanted to follow his passion for training. He found Exercise Inc and quickly became an amazing coach at our Brownsburg location.
Chris has spent 10 years doing work that matters and changing the lives of Exercise Inc clients.
Listen to Chris explain why he enjoys coaching and being part of the Exercise Inc team.
Ready to Change Your Life In 20 Minutes A Week?
Give us a call today at 317-750-2219.