December 26, 2014
Client of the Month: December 2014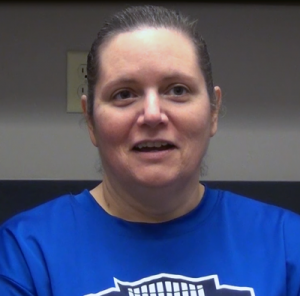 Julie Dawson
Exercise Inc's Client of the Month
December 2014
Julie Dawson is a registered nurse at the Rehabilitation Hospital of Indiana. She heard about our program on WIBC. She called us because she felt that as a registered nurse it is her responsibility to present a picture of health for her patients.
Within a few months Julie lost 40 pounds. But that's not all. Julie has also gotten so much stronger from our program. As a spinal cord nurse she has to move a lot of heavy people all day long. Her strength has made her job so much easier.
Check out this video to see why Julie loves Exercise Inc.