November 23, 2017
A Healthy Dose of Gratitude
It's Thanksgiving—the official beginning of the holiday season. If you're like most Americans, you'll take some time today to reflect on how thankful you are for the food on the table and the company that surrounds you. You may even spend some time thinking about the events of the last year—the good days and the bad—and rejoice that you've weathered the storms of another year on God's beautiful planet. This is one of my favorite holidays—not just because of the food, family and football—I love Thanksgiving because, for a whole day, I have a sense of gratitude for the people, experiences and things in my life.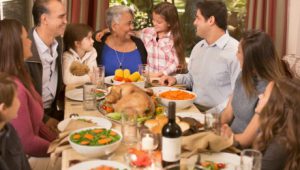 Gratitude doesn't have to be limited to one day a year. In fact, it should be a lens we view life through as we realize how fortunate we are to be alive in such a magnificent time in the history of our world. When we appreciate what we have, we're likely more aware of the larger good around us. Being grateful not only means appreciating what others do for us, it also means returning the kindness. It seems that those who are most grateful are also the most positive and happiest of people. Not only does it seem that way, there's a good deal of research supporting this general idea as well. Grateful responses to life can lead to peace of mind, happiness, physical health, and deeper, more satisfying personal relationships.
A group of recent studies found that consciously focusing on your blessings might have positive emotional and relational benefits. The studies compared three groups: one that was asked to write down the "hassles" of their day, another that was asked to write down what they were grateful for, and a third group that journaled about neutral happenings of their day. Those who wrote about their gratitude reported an overall higher sense of well-being.
Being grateful doesn't just help us on an emotional level, there's a physical benefit as well. One of the studies in this group found that people who felt higher levels of gratitude exercised more and suffered less from illness. Another study found that people with higher levels of gratitude reported better quality and longer durations of sleep. The researchers noted the importance of thinking grateful thoughts before falling asleep.
Today is a great day to start an attitude of gratefulness that could continue throughout the year. Like anything, the more you practice being grateful, the more likely it is to become a habit that can change your life. And gratitude can change your life even more than I've already mentioned by improving your personal relationships and making you happier and less aggressive. Just think of the positive impact your gratitude throughout the year could have on your spouse, kids and co-workers.
Research has also shown that being on the receiving end of someone's gratitude can boost your spirits as well. By accepting someone's gracious gift or compliment, you are allowing that person to experience the benefits of gratitude. You are also allowing yourself to be part of the 'pay it forward' attitude when you accept grace and pass it on to someone else.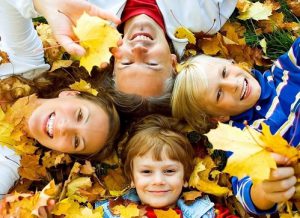 Making gratitude a regular practice doesn't have to be complicated. It can be anything from journaling to writing thank you notes and letters, or just praying or meditating about the things you are grateful for. Probably the most impactful way to be grateful is to simply share your gratitude with others. Tell important people in your life how much you appreciate them. When you do, the benefits go beyond what you can imagine. Check out this inspiring story of gratefulness. (Be ready to cry.)
So today, take some time to be grateful, not just for the big things, but also the little things. Talk to your kids, your parents and your family about what you are thankful for. Take time to go around the table today and have each person share something they are grateful for. Start a gratitude jar with your kids, and, each week, have them write down something they are thankful for and put it in the jar. Or start your own journal where, every day, you write down a blessing in your life.
At Exercise Inc, our mission is to help people become healthier. Hopefully I have inspired you in some way today to enjoy the healthy benefits of gratitude. If you received this email from us today, Thank You for being part of our family. Thank You for letting us serve you. Thank You for trusting us.
Reflect on your present blessing, on which every man has many, not on your past misfortunes, of which all men have some.
Charles Dickens
Happy Thanksgiving!
Bo Railey