March 28, 2019
Olivia Napariu: Lost 125 Pounds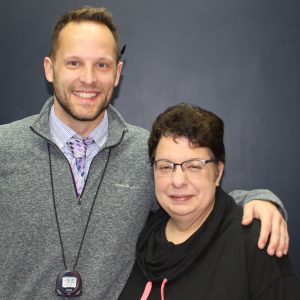 Olivia Napariu was desperate to find a solution to her weight loss problem. While searching on the internet, she ran across Exercise Inc.
In her very first contact with us on the phone, Olivia felt like she was speaking with someone who is kind, caring and informative. Her coach helped ease her apprehensions about coming in for that first visit and sharing her personal struggles.
Our personal and private approach appealed to Olivia. She was very self-conscious about her weight, but our approach helped her feel comfortable.
Since starting our program two years ago, Olivia has felt like she's gotten stronger every week. And SHE'S LOST 125 lbs!
Olivia says Exercise Inc has helped save her life.
We do what we do because we sincerely love helping people. We are grateful that Olivia has trusted us to help her Change Her Life in 20 Minutes A Week!
Watch her story!
Ready to see what 20 Minutes A Week can do for you?
Give us a call today at 317-750-2219.