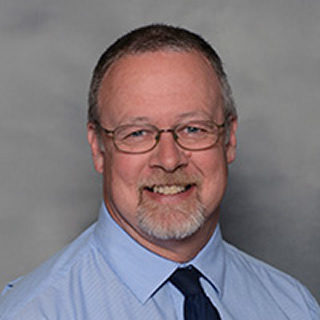 Education
Where did you go to college? Indiana Central University
Major Mathematics
Personal
Where did you grow up? Greensburg
What town do you live in? Brownsburg
Married/Kids? My wife is Gina, been married for 31 years! We have 4 children: Diana is 30 lives in Restin, VA. Matt is 27 lives in Virginia Beach, VA. David is 19 and is a student at Wabash College. Michael is 12 and a sixth grader at Brownsburg West Middle School. We have 3 Grandchildren: Cade is 9, Lillie is 5, and Addison is 4.
What are your hobbies? Basketball, music, outdoor activities.
Do you have any pets? Grand dog named Bella. She is half Westie and half Schnauzer.
What is your favorite sports team? Cincinnati Reds & Indianapolis Colts.
What is a fun fact that most people don't know about you? I had a long powerlifting career. Some highlights were winning 2 national championships, 1 world cup championship, outstanding lifter at one of the national championships, and lifter-of-the-year one year. It all led to being inducted into the powerlifting Hall of Fame in January 2009.
What is your favorite type of music? I enjoy different music for different occasions & different moods.
What is one of your lifetime goals? To play Major League Baseball. (My window of opportunity might be starting to close!)
As A Part of the Exercise Inc Team
What brought you to Exercise Inc? The first thing I noticed when I first visited the Brownsburg location was the professionalism and knowledge displayed by Bo, Vee, Amanda, and Holly. It was very obvious that Exercise Inc was far more professional and thorough than any other place I have ever worked. Then, after I finished my first workout, I was completely sold. Over the years, I have had several injuries and surgeries and have arthritis in several joints. I haven't been able to train for several years. This type of workout has not only allowed me to train again, but to do it completely pain free. I wanted to be a part of this and thank Bo for giving me that chance.
What year did you become part of the team? 2013
Why do you like being a personal fitness coach? I love helping people feel healthier and stronger. It is very satisfying to be able to help people meet and exceed their fitness goals, whatever they may be. Fitness goals may sound similar for everyone, but to each person their goals are very different. Finding these individual goals and then working toward them is the key to success.
What is your favorite exercise? The leg press: I have always had strong legs and have always enjoyed training legs. I love the intensity of our leg press!
What is your least favorite exercise? Anything that isolates the abs.
Anything else you want your clients to know about you? I have been training clients since 1985. They range from a 10 year old boy to an 85 year old man and everything in between. I have also trained many professional and amateur athletes, including a top professional boxer and a collegiate shot put champion.