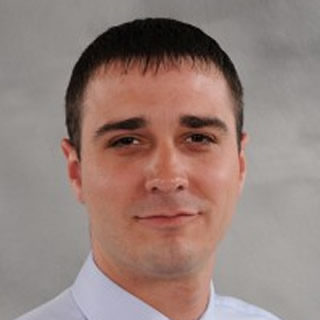 Education
Where did you go to college? Indiana State University
Major Sports Management
Year Graduated 2005
Personal
Where did you grow up? Attica
What town do you live in? Indianapolis
What are your hobbies? Basketball, music and outdoor activities.
What is your favorite sports team? Indianapolis Colts, Pacers, and Cincinnati Reds.
What is a fun fact that most people don't know about you? I am the youngest of 6 kids.
What is your favorite type of music? Alternative rock, anything 80's.
What is one of your lifetime goals? To travel around the World.
As A Part of the Exercise Inc Team
What brought you to Exercise Inc? I wanted to find a job that allowed me to have a positive effect on people. Helping others is very fulfilling.
What year did you become part of the team? 2009
Why do you like being a personal fitness coach? Watching clients go through the process and seeing them reach their fitness goals. Getting people out of their comfort level and watching them do things they never imagined they could.
What is your favorite exercise? Why? Leg Press: I tore my ACL, MCL, and PCL in 2004. After reconstructive surgery and post rehab I figured the pain I was experiencing would just be a part of my life going forward. After 2 months on the leg press my knee had never felt so good. The leg press was my lifeline and I have done it every week since
What is your least favorite exercise? Why? Chin-Ups: It's a love hate relationship for sure. I hate going through it but the payoff is immeasurable. As John Cougar Mellancamp would say, it "hurts so good".