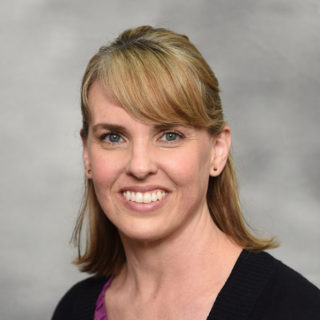 Education
Where did you go to college? Northwestern College in Iowa
Major Communications
Year Graduated? 1996
Personal
Where did you grow up? Brownsburg
What town do you live in? Brownsburg
Married/Kids? Married to Jason for 20 years. We have 3 kids - David is 19, Lydia is 15 and Zeke is 10.
Do you have any pets? Rosie is a Min-Pin mix.
What are your hobbies? Do moms really have time for hobbies?
What is your favorite sports team? Any team my kids are playing for.
What is a fun fact that most people don't know about you? I'm a boring person.
What is your favorite type of music? Depends on my mood...I like 90's country, alternative, rock - I like almost anything except classical.
What is one of your lifetime goals? To be completely debt-free.
As A Part of The Exercise Inc Team
What brought you to Exercise Inc? After working out at Exercise Inc for a few years, they were looking to hire a part-time person. I already knew Amanda and Chris as well as the mission of Exercise Inc, and I wanted to be a part of that.
What year did you become part of the team? 2018
Why do you like being a personal fitness coach/part of the Exercise Inc team? I like helping people make healthy changes in their lives and reaching goals they didn't think were possible.
What is your favorite exercise? Why? Almost anything that works the upper body because that is where I am weakest.
What is your least favorite exercise? Why? It's a tie. Negative chins and leg press.