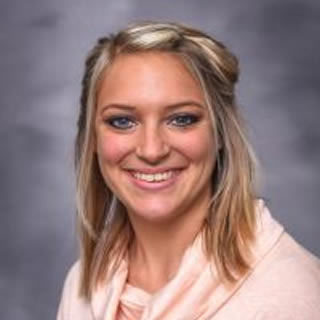 Education
Where did you go to college? Franklin College
Major Health Science
Year Graduated 2015
Personal
Where did you grow up? South side of Indianapolis
What town do you live in? Franklin Township
Married/Kids? Leighton is my husband, and we have no kids right now.
Do you have any pets? No pets.
What are your hobbies? Knitting. . . really any type of crafts, running, and I love to be outdoors hiking, camping etc.
What is your favorite sports team? My husband would be disappointed in me if I didn't say the Pacers.
What is a fun fact that most people don't know about you? I was a collegiate pole vaulter, and I learned to snow ski at age 3.
What is your favorite type of music? Country. . . are there other types of music?
What is one of your lifetime goals? To own a tiny cabin on a lake.
As A Part of The Exercise Inc Team
What brought you to Exercise Inc? I always knew I wanted a job where I could change people's lives for the better, and that's what we do here at Exercise Inc!
What year did you become part of the team? 2016
Why do you like being a personal fitness coach/part of the Exercise Inc team? There is no part of my job that feels like "work". I love my team, and I can't think of a better way to help people than to be a part of my clients' health successes!
What is your favorite exercise? Why? Hip Adduction: I feel sore for days after that exercise no matter how often I do it.
What is your least favorite exercise? Why? Shoulder Press: There is no point in that exercise where it gets easier.