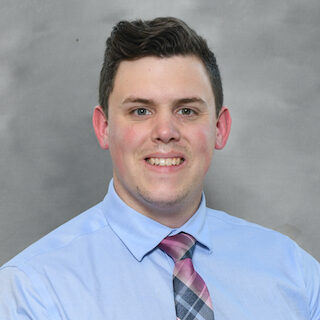 Education
Where did you go to college? Lansing Community College
Major General Associates
Personal
Where did you grow up? Owosso, Michigan
What town do you live in? Fishers
Married? Married to Ilda since 2012.
What are your hobbies? Swimming, training, going on walks with my wife, just love being outdoors
What is your favorite sports team? Detroit Redwings
What is a fun fact that most people don't know about you? I have two different colored eyes
What is your favorite type of music? Anything but pop country
What is one of your lifetime goals? I have always wanted to become a professional storm chaser. My life goal is to always give my best in whatever I do, no matter how big or small the task.
As A Part of The Exercise Inc Team
What brought you to Exercise Inc? For a few years before I joined Exercise Inc, I wanted to get into the fitness/wellness industry. I wanted a change from my previous job. I saw a job opening posted online for a Personal Training Coach position at Exercise Inc, and applied for it. Within less than a day, Bo called me for a phone interview. After that, I went through a workout with Bo and a couple more in-person interviews, and was hired shortly after.

What year did you become part of the team? September 2021

Why do you like being a personal fitness coach/part of the Exercise Inc team? Helping and guiding people to better themselves, in the form of coaching, is something I have always been passionate about. More specifically, it's a privilege to train and coach people to better their health and bodies. I told Sid Morris when he interviewed me, "this is like my dream job!" In the time I have been here, I can honestly say this is my dream job. I love the staff I work with, and the clients I train everyday!
What is your favorite exercise? Why? Compound Row. Most challenging exercise.
What is your least favorite exercise? Why? Ab machine. Just hate it.
Anything else you want your clients to know about you. I love thunderstorms.