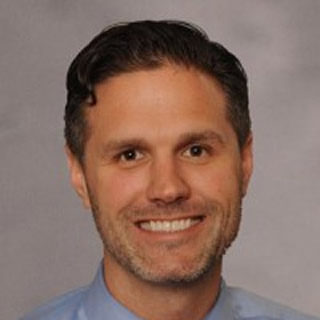 Education
Where did you go to college? Hanover College
Major Economics
Year Graduated 2005
Personal
Where did you grow up? Southside of Indy
What town do you live in? Greenwood
Married/Kids? Carisa is my wife, Griffin is 4 and Mallory is 2.
Do you have any pets? A dog, Wrigley.
What are your hobbies? Riding motorcycles and playing with my kids.
What is your favorite sports team? Colts
What is a fun fact that most people don't know about you? I have a motorcycle, pit bull, and tattoos, but I wear a shirt and tie to work everyday. Nobody would know any different.
What is your favorite type of music? I can listen to just about anything, it just depends on my mood.
What is one of your lifetime goals? I want to live in a place where it doesn't snow, preferably near a body of water.
As A Part of The Exercise Inc Team
What brought you to Exercise Inc? I found out quickly after college that the cubicle life was not for me, so I was looking for a new job. My wife knew Bo through a networking group and he was looking to hire a new trainer. The rest is history.
What year did you become part of the team? 2006
Why do you like being part of the Exercise Inc team? My favorite thing to hear from a client is that they are able to perform a task now that they were unable to perform before they started working out. It is incredibly rewarding to know that you have helped to improve someone's quality of life.
What is your favorite exercise? Why? Pullover: There are so many muscles that are involved at the same time, which really sets up great combinations with other machines.
What is your least favorite exercise? Why? Leg Press: Anyone who has ever done the leg press at Exercise Inc will understand.