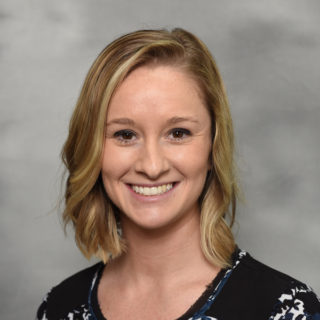 Education
Where did you go to college? Franklin College
Major Health Science
Year Graduated 2015
Personal
Where did you grow up? Greenwood, IN
What town do you live in? Avon
What are your hobbies? Playing golf, softball, and bowling; watching any sport; hiking/being outdoors; spending time with family and friends
What is your favorite sports team? Indiana Pacers, Indianapolis Colts, Indiana Hoosiers
What is a fun fact that most people don't know about you? I was born in Dallas, TX.
What is your favorite type of music? Country
What is one of your lifetime goals? To get married and start a family
As A Part of The Exercise Inc Team
What brought you to Exercise Inc? I was a client in Greenwood for a year with Jenny Gough. I lost 40 lbs on the program, and wanted to get more involved as a coach.
What year did you become part of the team? 2019
Why do you like being a personal fitness coach/part of the Exercise Inc team? I enjoy helping people change their lives and become their best selves. Everyone at Exercise Inc truly cares about their clients and wants them to succeed.
What is your favorite exercise? Why? Leg press. I can push myself the hardest on that machine. I enjoy seeing my weights go up week by week.
What is your least favorite exercise? Why? If I had to choose, I'd say chest press. It burns!!!
Anything else you want your clients to know about you? I am so grateful for the opportunity to work for a company like Exercise Inc. I'm eager to continue to build my clientele over the years and help as many people as possible become stronger, healthier, and happier so they can enjoy life!