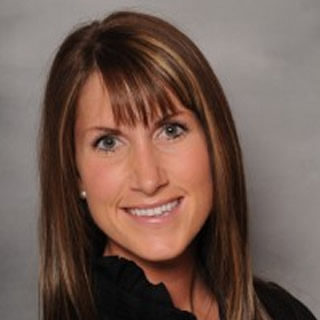 Education
Where did you go to college? University of Indianapolis (Undergrad)

Indiana Wesleyan (Graduate)
Major Psychology (Undergrad)

Masters of Science Management (Graduate)
Year Graduated 2006/2013
Personal
Where did you grow up? Bedford
What town do you live in? Brownsburg
Married/Kids? Bo is my husband, Cole is 2 and Lillie is a newborn.
Do you have any pets? What kind? Chocolate Lab named Boss and a Morkie named Bentley.
What are your hobbies? Planting flowers, gardening, decorating, traveling
What is your favorite sports team? Indianapolis Colts
What is a fun fact that most people don't know about you? I can touch my nose with my tongue! On a more serious note, I gratefully serve as a Captain in the Air National Guard supporting Homeland Security Defense.
What is your favorite type of music? Modern Country, Rock, Pop, and Christian (I like them all!)
What is one of your lifetime goals? To be a mom my children are proud of and to raise respectable adults.
As A Part of The Exercise Inc Team
What brought you to Exercise Inc? Bo Railey
What year did you become part of the team? 2009
Why do you like being a part of the Exercise Inc team? I love helping people and seeing health goals reached that were once thought of as unattainable. Plus, our team is unique and our company is not like most others. I love that I am a part of something so special.
What is your favorite exercise? Why? Negative Chins: It is a challenging exercise that works my entire upper body giving me the results I desire.
What is your least favorite exercise? Why? Leg Press: I dread this machine, but do it every week! It's one of the best, but the hardest for me.