January 5, 2022
Turning Your Resolution Into a Revolution
By Timothy J Murphy, CAE
It is evident that we are in full-swing post-Holiday mode, because nearly every commercial on television, radio, and print deals with weight loss plans and programs, fitness equipment, discount gym memberships, and other products and services designed to help us lose weight, tone up, and get into a body that we can be happy with. An incredibly over-used, trite term that is the common thread of these messages is—you guessed it—"resolutions". We hear that word every January as we're encouraged to pick a diet program, join a gym, lose weight, get fit, and generally reverse the bad dietary habits we've engaged since November. I imagine you are as tired of hearing that word as I am.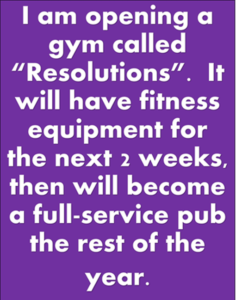 That's why I so thoroughly enjoyed a rather hilarious post from a friend that came across my social media feed. It was a simple statement that said, "I am going to open a gym called "Resolutions". It will have fitness equipment for the next 2 weeks, then will become a full-service pub the rest of the year." The general premise is as timely as it is funny, as it illustrates what people usually do with resolutions; they make them, don't really act on them, and soon forget them.
"Resolution" is merely a formal term for a "goal". It is a statement of the result or achievement toward which effort is directed. However, goal-setting is only the beginning, because what we really need to achieve success in anything—including health, fitness, and strength training—is a strategic plan, not merely a set of goals. In this case, your strategic plan is actually your "REVolution", for it goes far beyond simply stating desired outcomes. It starts with stated goals, and then incorporates timelines, dedicates resources of time and (sometimes) money, regularly monitors results/progress, and requires advancing it even further as initial outcomes are achieved. As such, it is an ongoing process that will become a regular part of your approach to success.
All successful, forward-thinking companies have an emergent strategic plan that guides the corporate success each step of the way. A strategic plan in business—or, in our case, in fitness and health—is vital to victory. It defines a process, not merely a "wish list". It says how the goals will be reached, how much in resources we're willing to put up, and how long we're willing to engage the plan to achieve success. In other words, it will map out long-term plans and objectives with actionable steps, i.e., a revolution in our approach and thinking.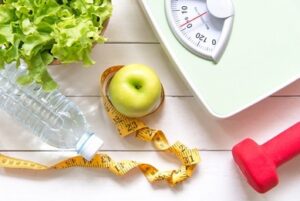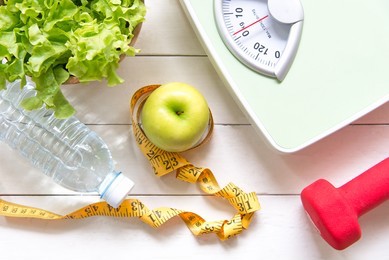 Now that we've gone beyond mere lip service to weight and fitness goals, how do we put our strategy into action? If you're an Exercise Inc client, you are already engaging your revolution, for your coach has helped you establish your goals, has mapped out a nutrition and exercise regimen to get you there, and monitors your progress each week. And once you've smashed your current level, your coach will have you on to the next phase of your fitness and health journey. You just have to keep supplying the tenacity, energy, drive, and enthusiasm to execute your plan properly.
If you are not yet a client, I certainly encourage you to get that initial consultation, and see how targeted and complete your strategic plan can be. In the meantime, I suggest the following:
1. Ignore and avoid the fitness hype in the media. The companies who promote their products and services this time of year know that the interest in fitness and nutrition will have faded by March, and that fancy fitness cycle becomes an expensive clothes rack, soon to be the featured item at the spring garage sale.
2. Take procrastination out of your life—this moment. Seize immediate control of your time, knowing that your success starts today, and schedule your consultation at Exercise Inc. You'll quickly understand how it works, as well as why it works. Remember, a coach at Exercise Inc doesn't have anything to sell you except professionally honed expertise in helping you engage your revolution and see the incredible possibilities the future holds.
3. Ask questions of the professionals at Exercise Inc during your consultation. I am so glad I did nearly 8 years ago, because it was then that I knew my coach was going to provide me with all the tools I needed to be successful in my quest, and that he'd be there for me—and with me—every step in the journey. A good starting point is in this blog article on the Exercise Inc web site.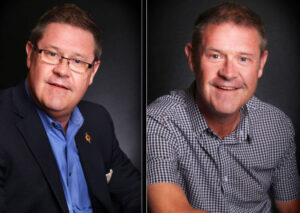 4. You can talk to me as well, as I am a client.  I work out with my coach every week, just like all other clients. I am not paid or otherwise compensated to write this; my enthusiasm for the program comes from my personal and ongoing success. You're welcome to email me at tmurphy@raybourn.com, and I'll share with you my personal journey to fitness and strength.
I wish for you this New Year the most exciting January and beyond, as you achieve unprecedented satisfaction in overall health, nutrition, and strength at Exercise Inc. I am so glad I did years ago, as I continually strive towards even greater outcomes all the time. My revolution is ongoing, and I hope yours does for years to come!
The preceding was a guest post from one of our clients, Tim Murphy. Since he began training with Kyle at our Zionsville location in 2014, Tim has lost over 70 pounds, reduced his waist size from 40 to 28 and reduced his suit size from 48 portly to 38 slim, among improvements to other key health metrics. To hear more about how 20 Minutes A Week has benefited Tim, check out his Client Spotlight.