September 23, 2020
Two More Really Important Weight Loss Habits!
Last week we talked about obesity and its link with a higher risk for COVID-19 complications. For individuals infected with the virus, being obese can increase the risk for hospitalization by 113%. Obesity is already associated with numerous underlying risk factors for COVID-19, including hypertension, heart disease, type 2 diabetes, and chronic kidney and liver disease. Obesity can also reduce the effectiveness of vaccine by as much as 50%.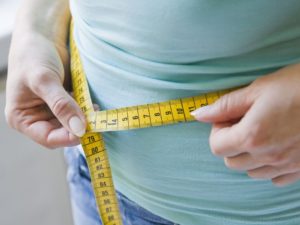 The logical thing to do to be more prepared for a possible COVID-19 infection would be to go on a diet and lose weight. But diets don't work. In fact, 95% of people who go on a diet regain all of their weight within 2 years.
At Exercise Inc, we focus on coaching our clients to adopt the 9 most important habits for losing weight and keeping it off long term. Our program, The Simple 9©, has helped our clients lose more than 30,000 pounds in the last 7 years.
Last week I shared two of our Simple 9© habits. This week I want to share two more. The four habits I'm sharing with you are the cornerstone of our program. In fact, adopting just these four simple habits, along with proper strength training, can help anyone achieve and maintain a healthy weight. Here are the next two habits.
1. Eat 4 or more servings of vegetables every day
A study in 2001 found that adding fruits and vegetables to your diet is a better weight loss strategy than reducing servings of added fat and sugar. In fact, eating more fruits and vegetables will actually curb your appetite for added fats and sugars. The awesome thing about vegetables is they fill you up with very few calories. That's important because you stop eating based on the volume of food you've eaten, not the number of calories.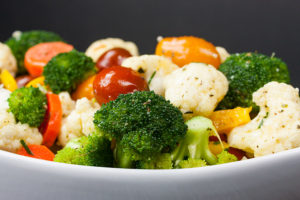 Also, vegetables are important because they are nutrient-dense foods. They provide a lot of vitamins, minerals and phytochemicals in relation to the number of calories they contain. Phytochemicals are biologically active compounds in plants believed to provide resistance against diseases, especially cancer and cardiovascular disease.
Research has shown that your body actually uses vitamins from food better than vitamins taken in pill form. Some studies have shown that taking vitamins such as beta-carotene can increase the risk of cancer, while getting beta-carotene from carrots can prevent cancer. Also, even more important to understand is whole foods and diets composed of them, not single nutrients, have proven to be most influential in cancer prevention.
Another reason to eat 4 or more servings of vegetables every day is the opportunity you have for improved health. Researchers speculate that there are still thousands of phytonutrients in vegetables that haven't been discovered yet. There is a chance that many of those naturally occurring compounds have positive benefits for our health.
Your mother was right—eat your vegetables.
2. Walk 30 minutes or 7,500 steps a day
I can't emphasize enough how important walking is for your overall health, especially your mental health. Walking will allow you to naturally reduce stress hormones, especially the ones that cause you to store fat.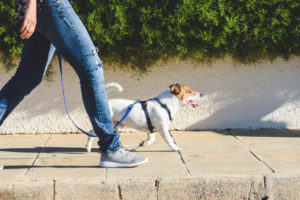 Walking outside in fresh air is one of the best things you can do to help your body get to a healthy weight. We recommend 30 minutes a day, but that's not the minimum, and it doesn't have to be all at once. In fact, taking a short walk after each meal will lower your blood sugar and increase your metabolism. According to the American College of sports medicine, three 10-minute walks can be just as effective as one 30-minute walk when it comes to improving your health.
If you don't have time for a 30-minute walk, go for 10. Then go for another 10 later in the day. Check your total step count. Getting 7,500 steps a day has also been proven to be just as effective as a single 30-minute walk.
Don't get caught up in the number of calories you burn when you walk. That's not nearly as important as the effect walking has on your stress hormones. Walking outside just makes you feel better, and when you feel better, the weight will come off.
Also, just work on getting more steps in your day. Taking the stairs instead of the elevator will lower your blood pressure and strengthen your leg muscles.
So now you have the four most important habits we've coached our clients on to help them lose over 30,000 pounds in the past 7 years.
Drink 8 to 12 cups of water a day.
Eat 2 to 3 servings of fruit a day.
Eat 3 or more servings of vegetables a day.
Walk 30 minutes or 7,500 steps a day.
For many of our clients, adopting these first four habits was all it took to get them on their way to reaching their weight loss goals. Make these habits your habits, and you will be well on your way as well.
Our Simple 9© program is included when you become a client at Exercise Inc. To sign up for a free consultation, just click here.
Stay Strong and Healthy,
Bo Railey