November 25, 2020
What Do We Have To Be Grateful For This Year
Not much! If that was the first thought you had, you're probably not alone. I'm sure none of us have ever experienced anything like the utter uncertainty of 2020. For many of us, the stress of this year has been greater than all of the stress of all of our years combined.
Our world has been turned upside down, and in a way that we never expected. Little things—conveniences that we took for granted—like toilet paper or the solitude of our morning drive to work were taken from us in a flash. But did we really run out of toilet paper, and do we really miss that morning drive?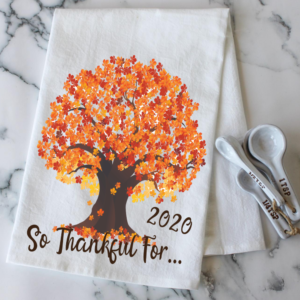 For many of us, the stress of the unknown has been almost unbearable. Will I ever get to go back to work? Will my company survive the shutdown? What new career could I possibly start at my age?
And then there was food. The grocery store shelves were bare. You could only buy two chicken breasts—even if you have four kids. And how has the whole world been out of Lysol wipes for a year?
The stock market crashed and rebounded, and it's been bouncing all over the place ever since. Oh, and have you tried to buy a house lately? America is literally running out of houses to sell. And who has money to buy a new house in the middle of a pandemic anyway?
And what about those downtown businesses—shut down, smashed, smashed again, looted, and possibly getting shut down again?
Millions of Americans are out of work, and many of the working are barely making ends meet.
For some of us, things haven't been so bad; but for many of us, 2020 has been a very difficult year. In fact, in June, the CDC reported that 40% of Americans were struggling with mental health or substance abuse issues associated with COVID-19. Anxiety-related illnesses, substance abuse and suicides have all increased as a result of the pandemic.
While social distancing, staying at home, and wearing masks have helped save lives, all of these mitigation attempts have taken a toll on our mental health. Another recent study showed that for every two people who've died from the pandemic, one person has died because of the pandemic. Most of those deaths were anxiety-related.
If you're not suffering from anxiety because of the pandemic, chances are you're living with someone or working with someone who is.
When things are bad, take time to look for the good. Taking time to examine your life and being grateful for what you have is one of best things you can do for your mental health. In fact, psychologists are increasingly using gratitude as an intervention for depression. That's because several studies over the past decade have shown that people who consciously count their blessings tend to be happier and less depressed.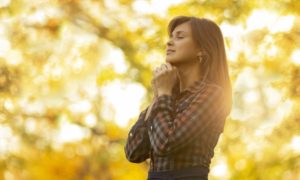 Psychologist Robert Emmons believes that gratitude has two key components that affect our mental well-being. The first is an affirmation of goodness: We affirm that there are good things in the world, gifts and benefits we've received.
In the second part of gratitude, Emmons explains, we recognize that the sources of goodness are outside ourselves. We acknowledge that other people—or even higher powers—gave us many gifts, big and small, to help us achieve the goodness in our lives.
This second aspect of gratitude, the social aspect, is especially important because it requires us to see how we've been supported and affirmed by other people. It helps us to not only appreciate the gifts we have but to repay them or pay them forward. Sociologists believe this is one reason gratitude is so important to our mental health—it strengthens bonds between members of the same species who mutually help each other out.
If the science isn't convincing, check out some these profound affirmations about gratitude:
It is impossible to feel grateful and depressed at the same time.
–  Naomi Williams
Once you begin to take notice of the things you are grateful for, you begin to lose sight of the things you lack.
–  Germany Kent
If the only prayer you said was thank you, that would be enough.
–  Meister Eckhart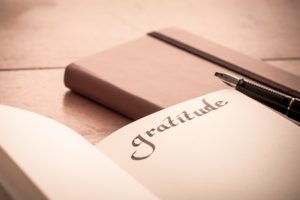 In 2011, I completed the Art of Manliness 30 Days to a Better Man challenge. The assignment for day five in the challenge is Cultivate Your Gratitude. One of the requirements for the assignment is make a list of 10 things you are grateful for. I made that list, and I've kept it on my computer desktop for the past nine years. Referring to that list regularly has gotten me through a lot of tough times—especially the past nine months.
Taking the time to write down the things you're most grateful for will definitely lift your spirits. But don't forget the social aspect of gratitude. Making an effort to share your thanks with those who have helped you will lift your spirits even more.
If you want to take gratitude a step further, find someone over this holiday weekend who could use your help. Take the time to help them. It's hard to be depressed when you are doing something to make life better for someone else.
But don't let your gratitude end the day after Thanksgiving. Adopt an attitude of being grateful every day. If you need help, I highly recommend The Five Minute Journal. This great little book will take you on a six-month journey of gratitude.
As we celebrate Thanksgiving this year, take time to write down and talk about the things you are grateful for. Make an effort to tell others how much you appreciate them. Take time to help someone who truly needs help.
Happy Thanksgiving!
Stay Strong and Grateful,
Bo Railey