July 17, 2020
Richard Carson: Lost 19 Pounds Virtually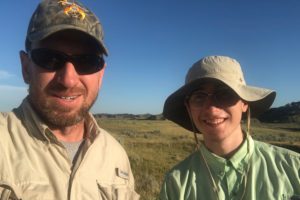 Richard Carson was so impressed with the transformation he saw in his friend Tim Murphy, that he had to try Exercise Inc. Tim lost 75 pounds in his first year with us, and he's kept it off for five years. Watch Tim's transformation here.
Richard wanted to be like Tim. He started his Exercise Inc journey in November 2019 with his coach, Kyle Truitt. His goal was to get in shape and take care of his body as he ages. He started our program weighing 245, and now he's down to 200.
The really cool part of his story is he lost 19 of those 45 pounds participating in our virtual training program.
During the stay at home order in March, we very quickly adapted our revolutionary training method to a virtual platform. This allowed us to connect with and coach our clients through a very challenging time.
Richard was so committed to permanently changing his life that he seamlessly transitioned to virtual training. The program provided him with a great workout every week. But not only that, his coach held him accountable to following our Simple 9 nutritional program.
We are proud of Richard and his success. Clients like him have proven to us that our virtual training program really works.
We are confident that our virtual training program will work for you as well. If you are still staying at home and you want to get in great shape, just click this link for two free virtual training sessions.
You'll be glad you did.
Now please enjoy hearing Richard share the story of his amazing transformation.
Ready to Change Your Life In 20 Minutes A Week?
Give us a call today at 317-750-2219.