September 14, 2022
Make Your Healthspan Equal Your Lifespan
According to new data from the CDC, life expectancy at birth in the U.S. dropped for the second year in a row in 2021. The decline from 77.0 to 76.1 years took the U.S. life expectancy to its lowest level since 1996. The 0.9 year drop in 2021, along with the 1.8 year drop in 2020, marks the biggest two-year decline in life expectancy since 1921–1923.
Of course, the pandemic largely, but not totally, drove the declines in life expectancy since 2019. COVID-19 deaths contributed to 74% of the decline from 2019 to 2020 and 50% of the decline from 2020 to 2021. Deaths from accidents/unintentional injuries contributed to an estimated 16% of the decline in life expectancy from 2020 to 2021. Drug overdose deaths accounted for nearly half of all unintentional injuries.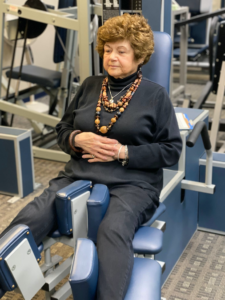 Other causes of death contributing to the decline in life expectancy from 2020 to 2021 included heart disease (4.1% of the decline), chronic liver disease (3.0%) and suicide (2.1%). One of the statistics grabbed my attention in the CDC report—3.1% of the 2021 life expectancy decline in men was attributed to suicide, something that barely existed before the 20th century.
So, the number of years we get to spend on this planet are starting to decline, and a significant amount of that decline is due to factors that, for the most part, we can control. A good example of this is heart disease, which kills 25% of us.
While life expectancy is important, let's consider something just as important—healthspan, which is the period of life spent in good health, free from chronic diseases and disabilities of aging. Thanks to modern medicine, the average person lives longer than ever. But the data shows that many of us live a greater proportion of our years in ill health, propped up by medications and machines.
The World Health Organization has developed an indicator called HALE (healthy life expectancy) that's used as a simple way to figure out the average age of the first occurrence of each of the most common serious diseases. They believe the average healthspan is 63.1 years. That means, on average, we live up to 20% percent of our lives in an unhealthy state. That's a long time.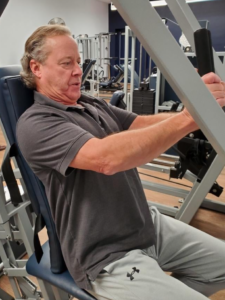 More than a third (38%) of U.S. adults have diabetes or prediabetes. The American Cancer society predicts 1.9 million new cancer diagnoses in 2022. An estimated 6.5 million Americans aged 65 and older have Alzheimer's. One third of people over 65 have functional limitations that prevent them from getting from point A to point B very easily. The CDC estimates that two thirds of people over 65 will need assistance at some point to deal with loss of functioning during their remaining years.
If you're beyond your healthspan, it means you're chronically sick, often with a degeneration that may be difficult, but not impossible, to reverse. At Exercise Inc, through proper exercise and simple nutrition, we help people lengthen or regain their healthspan all the time.
Almost every week clients tell us they reduced or eliminated their blood pressure medication, got off their meds for diabetes, or dramatically improved their A1C. Almost every week clients tell us how they can now do things that they couldn't do very well before they started our program, like spread mulch, chop wood, or shovel snow.
Just last week we posted a Transformation Tuesday story on our Facebook page about a client in her 70s who, through her 20 Minutes A Week, lost 45 pounds, reduced her diabetes medication by 75 percent, completely eliminated one of her meds for blood pressure, and reduced her remaining blood pressure medicine by 50 percent. Making these kinds of changes in her 70s will dramatically improve this woman's healthspan. This client is just one of the hundreds of clients we've helped improve their healthspan during the 18 years we've been in business.
For most of us, the length of our healthspan is up to us. Strength training, being physically active, and following a few simple nutritional habits can completely change your health over time—no matter how old you are. If we can help a client make dramatic metabolic changes in her 70s, we can definitely help folks in their 60s, 50s, and 40s. But the sooner you start, the easier you can affect those changes.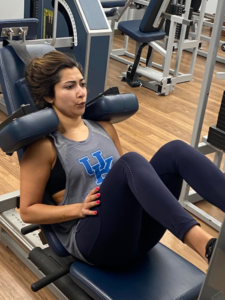 Our modern world of conveniences contributes significantly to our reduced healthspan. Very few of us have to do physical work anymore. We also go to great lengths to eliminate all the physical work we can from our daily routine. Automobiles, escalators, riding lawn mowers, and robotic vacuum sweepers rob us of our healthspan.
There's also the fact that people today suffer more and more from diseases of despair: depression, anxiety, addiction, and suicide. Overdose deaths have tripled in the last two decades. We live in a world where we have too many ways to numb out like comfort food, cigarettes, alcohol, pills, smartphones, and TV.
Don't be average. Choose not to spend the last 20% of your life living in an unhealthy state. Participate in physical activities, eat healthy foods, stay mentally active, minimize stress, and don't miss doctors' appointments. If you don't make time for your wellness, you'll be forced to make time for your illness.
Remember, it only takes 20 Minutes A Week to become incredibly strong. It only takes a few simple eating habits to change your weight. And it only takes a few minutes of physical activity every day to change your energy and your attitude. A little progress each day adds up to big results. As the saying goes, change happens one step at a time, but you have to keep putting one foot in front of the other.
Choose to be different. Choose to let your healthspan equal your lifespan.
Stay Strong,
Bo Railey