October 2, 2020
Some Amazing Weight Loss Stories
In the last 16 years, Exercise Inc has helped over 6,000 people change their lives in 20 Minutes A Week. We've been able to help our clients achieve a net weight loss of over 30,000 pounds since we introduced our nutritional coaching program, the Simple 9©, in 2013. Earlier this year we started celebrating some of our amazing client stories by making a weekly "Transformation Tuesday" post on Facebook.
We realize that many of you may have missed some of these incredible stories, so we wanted to share some with you directly. We feel strongly about this because learning from and seeing the success of others who've walked where you are walking can be very motivating.
At our Brownsburg location, Exercise Inc coach, Chris Oliger, helped Eric Crick lose 125 pounds. Yep, that's pretty much an entire person. In fact, Eric doesn't even look like the same guy in his before and after photos.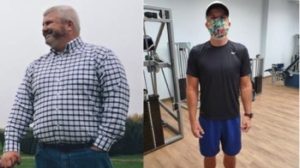 In Avon, Exercise Inc coach, Sarah Craven, helped Aaron Albers lose 26.5 pounds and 4.5 inches off his waist in 9 months. Aaron also changed so much that he looks like a different person (especially with his mask on LOL!).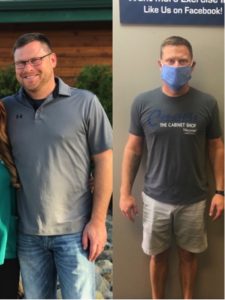 In Zionsville, Exercise Inc coach, Kyle Truitt, helped Mike Wilson shed his Hawaiian shirt to show off his beach body. Mike lost 44 pounds in 8 months.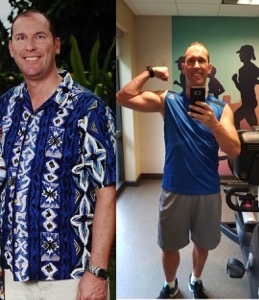 In Greenwood, Exercise Inc coach, Jenny Gough, helped 62-year-old Dan Acheson lose 67 pounds in 17 months. It's never too late to change your life.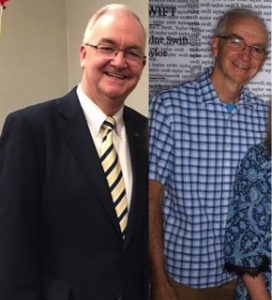 In Brownsburg, Exercise Inc coach, Jennie Emmert, helped Mark Harris take 4 inches off his waist. On the scale, he only lost 10 pounds, but he gained enough muscle and lost so much fat that he doesn't even look like the same person.
Through our virtual training program, Exercise Inc coach, Megan Linville, helped Tracy Smikle lose 18 pounds and a couple of pant sizes in four months.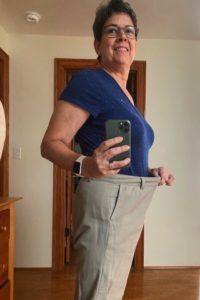 All of these client transformation stories, along with many others, are posted on our Facebook page. If you haven't liked us on Facebook, please do. Every Tuesday we post a new Transformation Tuesday story about how someone has changed their life in only 20 Minutes A Week at Exercise Inc.
All of the clients in these transformation stories made dramatic changes to their lives by strength training with us 20 Minutes A Week and following our Simple 9© nutritional program. The Simple 9© is an educational program in which we coach our clients to adopt the 9 most important habits they need to help them be healthy, lose weight and keep it off long term.
Our approach is slow and steady. You probably noticed—all of these transformations took several months. Your body doesn't like drastic change. The best way to achieve lasting weight loss is to make a few simple changes you can stick with for life. That's what our program is about.
The Simple 9© is included when you become a client at Exercise Inc. If you're not a client already, we'd love for you to take the first step and schedule a free consultation today. Who knows, maybe six months from now, you could be our next transformation story.
Stay Strong and Healthy,
Bo Railey
P.S. You might not know that each of our gyms have their own Facebook page where coaches post information specific to their gym. If you haven't done so already, please click the appropriate link below to go to your gym's Facebook page. Make sure you like the page. Heck, go ahead and like them all, if you "like."